The International Association of Football Lawyers (AIAF) will hold the 6th edition of its Annual Congress on 18-19 September 2018 in Lausanne (Switzerland) at the Olympic Museum.
The 6th AIAF Congress will focus on the following topic:
Footballer's contracts - Making them and Breaking them
---
El congreso contará con traducción simultánea inglés/español.
El programa en español está disponible aquí.
---
Payment by credit card here (with booking fee)
Payment by bank transfer here (without booking fee)
---
Use the SwissArbitrationHub platform to make reservations with the official AIAF Congress hotels
---
Book dedicated transfer from Geneva Airport and elsewhere
---
---
FULL PROGRAMME
MAKING CONTRACTS
Welcome speeches
18 September 2018 // 14:00 - 14:30
ROUND-TABLE 1: TERMS OF THE CONTRACTS
18 September 2018 // 14:30 - 16:30
"How to better negotiate and draft footballers' contracts? Insights from world-class legal experts of AIAF"
Among the issues which will be addressed:
Contract terms - What need to be & what should be in
Restrictions - What is allowed & what should be allowed
Practical tips - Avoiding pitfalls and maximising value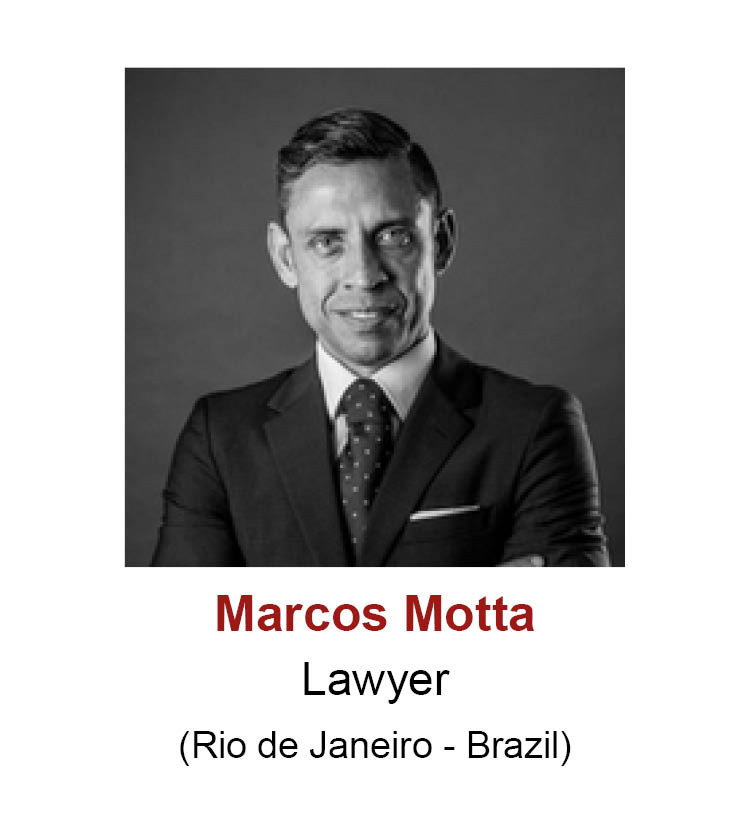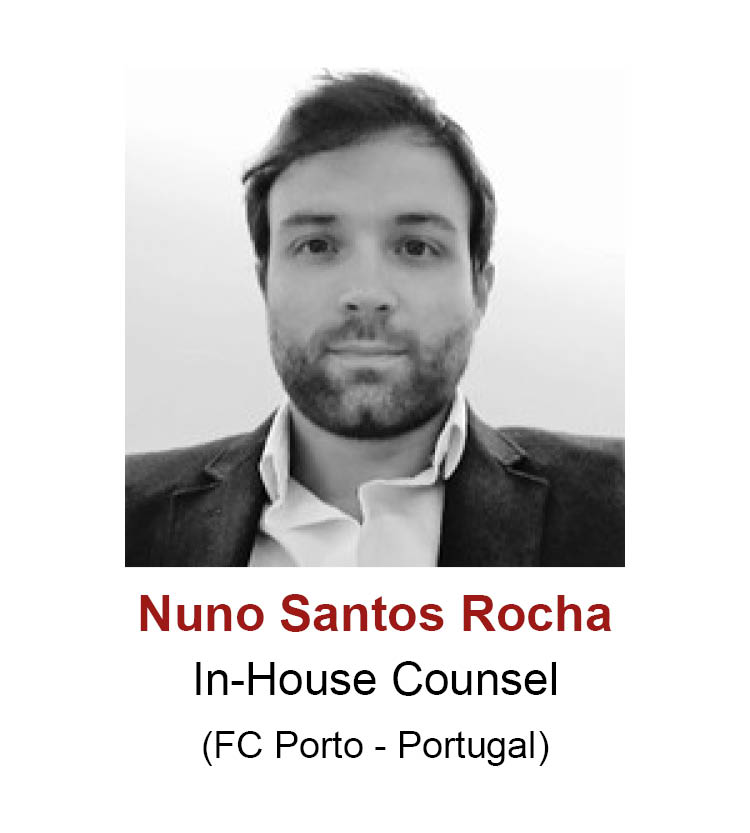 Marcos represents the interests of Neymar Jr., Nuno has an extensive practice in making footballers' contracts.
the most valuable player in the world He will share his experience and knowledge with us.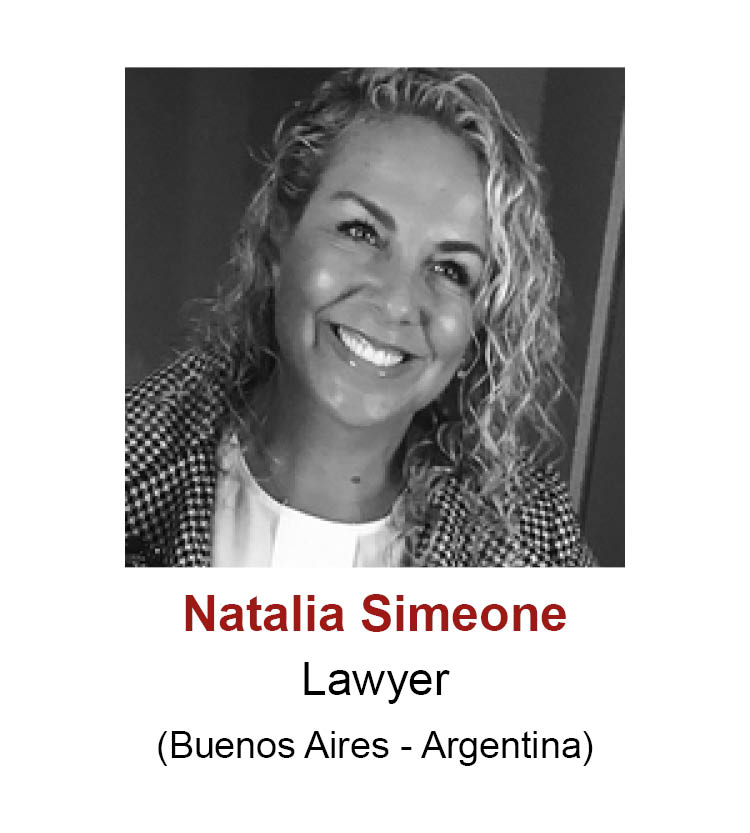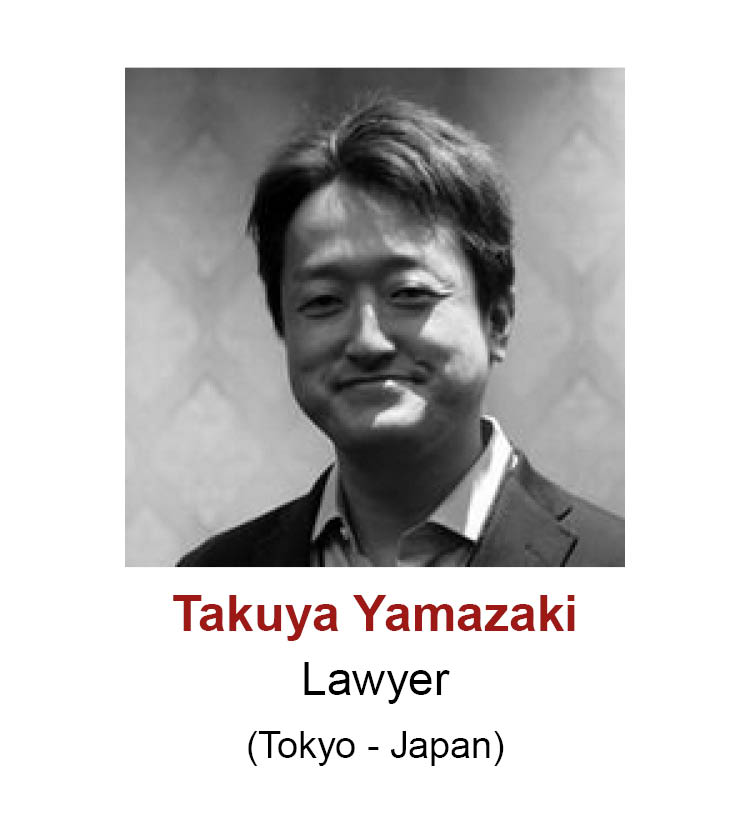 Among many other clients, Natalia represents a Takuya is a leading Japanese lawyer. He is very active in FIFPro
"special" client, her brother Diego Simeone. and is also a member of the FIFA Dispute Resolution Chamber.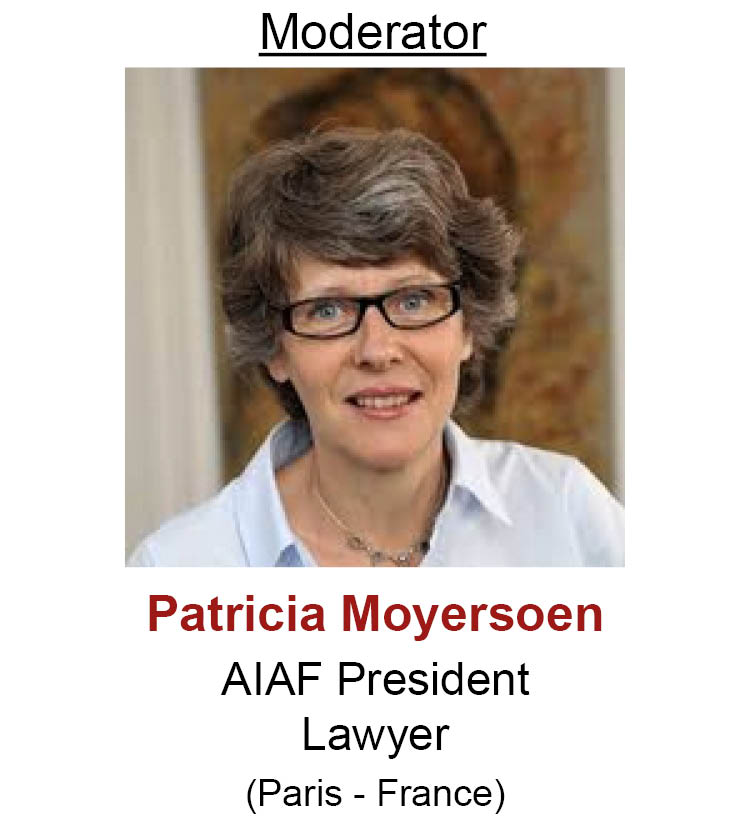 Patricia advises a lot of professional football clubs,
as well as sports federations, players and agents.
ROUND-TABLE 2: PRACTICAL ISSUES - PRE AND POSTS CONTRACTS
18 September 2018 // 17:00 - 18:30
"Join us to receive practical tips on how to handle pre-contractual situations and prepare the future transfer of players."
Jean-Pierre Morand
Among the issues which will be addressed:
Promises of contracts and Pre-contracts
Minors' contracts
Option for future transfers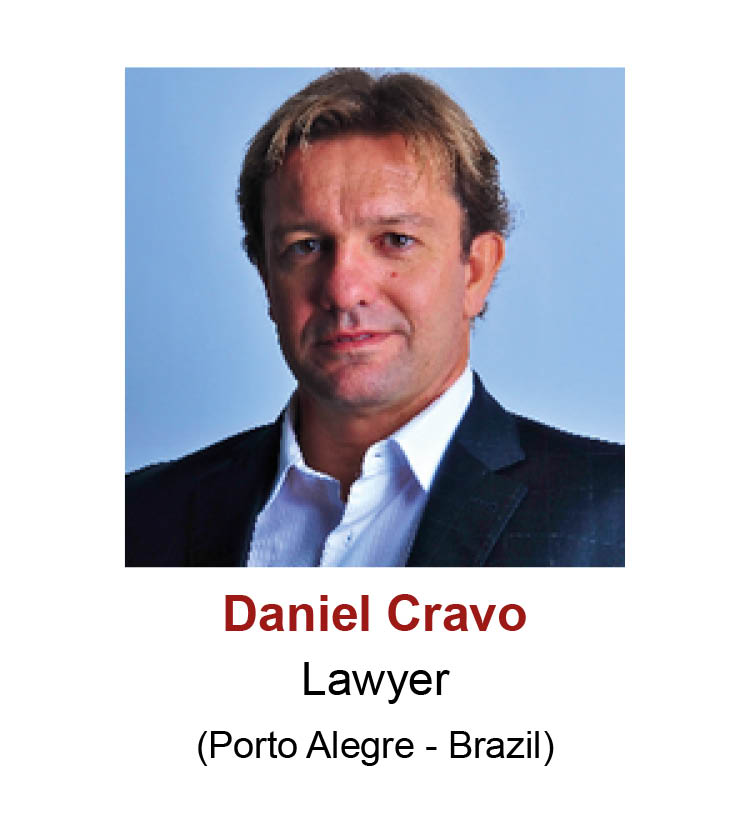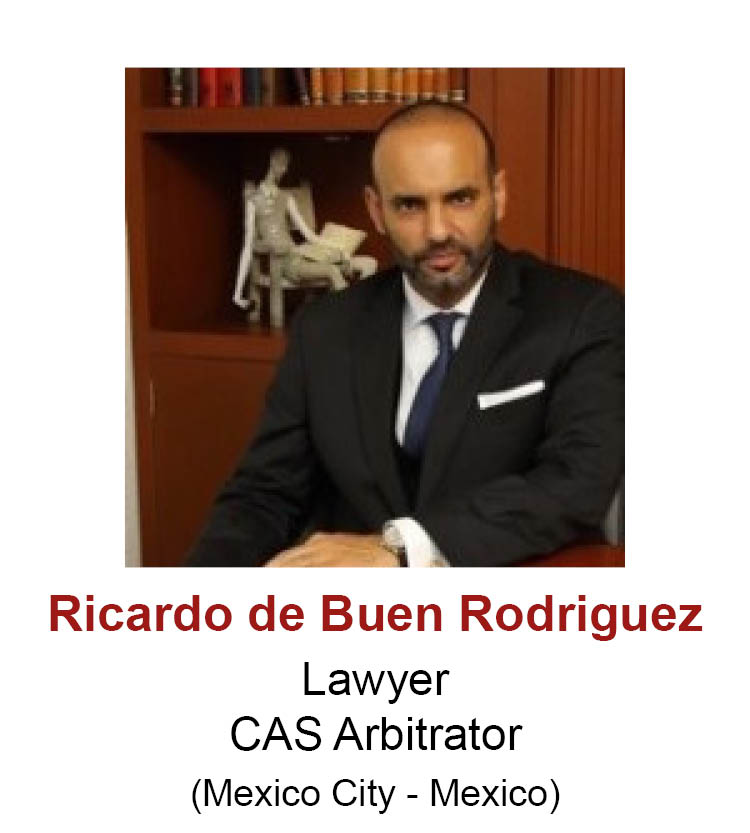 Daniel is one of the most influent football lawyers in Brazil Ricardo is the leading football lawyer in Mexico,
and South America, representing major football clubs, federations and also acts as a CAS Arbitrator.
and top players.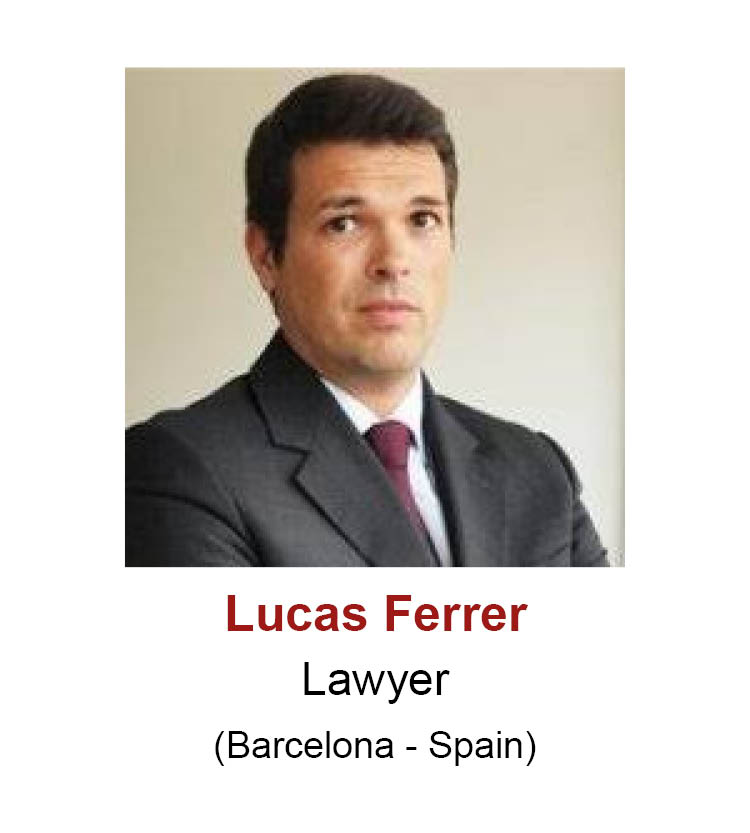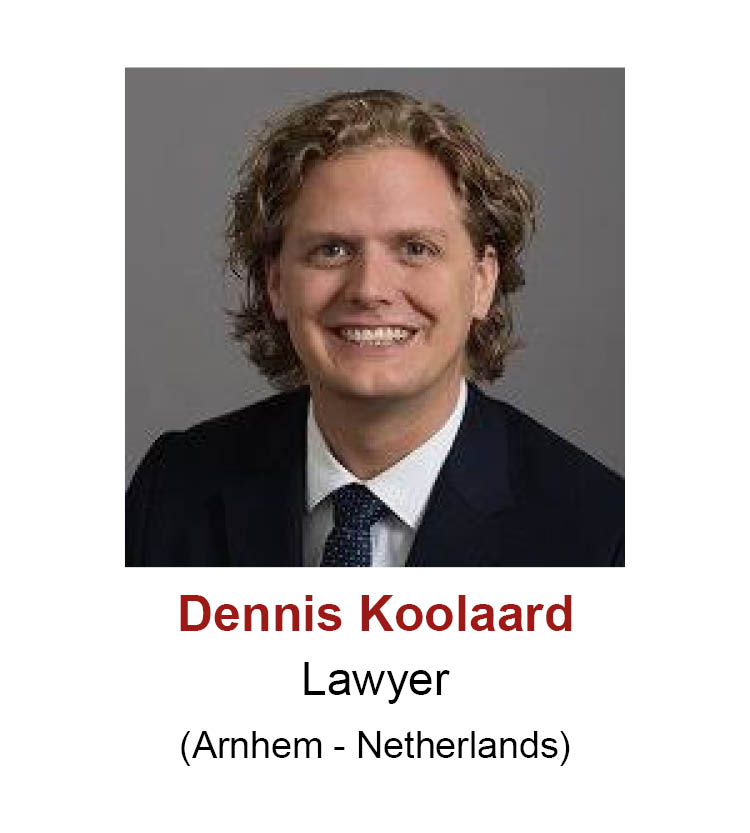 Lucas is a leading expert of football law Dennis has extensive experience in International Football Law
at both national and international levels. and is often described as "the best ad hoc clerk at CAS".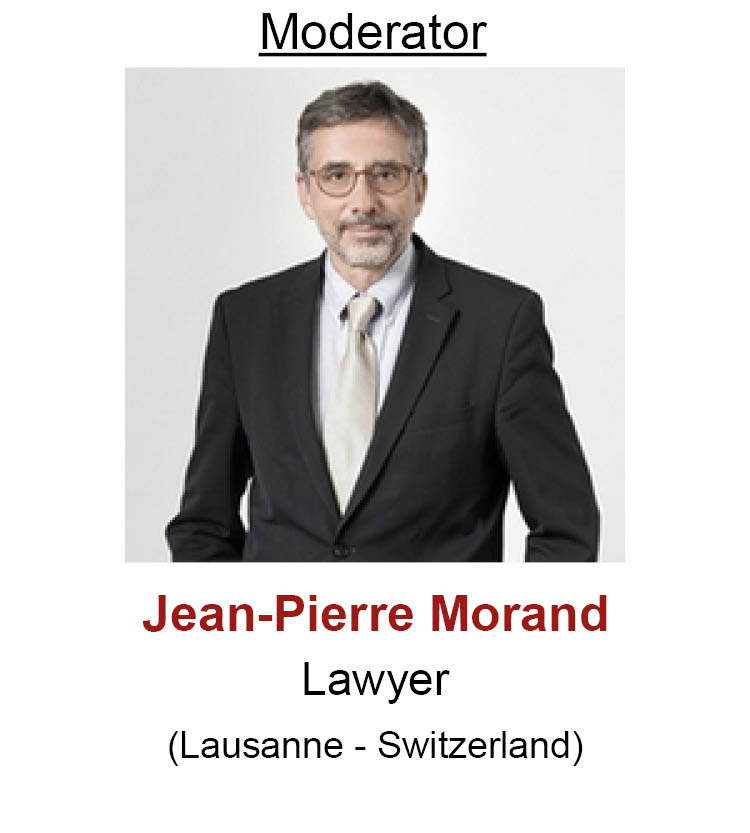 Jean-Pierre acts as a counsel for international sporting federations and major event organisers ;
his services are regularly required in international arbitration proceedings, including before CAS.
ROUND-TABLE 3: REGULATORY FRAMEWORK FOR DRAFTING CONTRACTS
19 September 2018 // 09:30 - 11:00
"TPO, Financial Fair Play & Intermediaries: These Regulations can be tricky when it comes to signing a player – Join us and get to grips with the regulatory framework!"
Ross Wenzel
Among the issues which will be addressed:
What contract terms could/should be considered TPO/TPI
How is FFP is affecting how contracts are drafted
Impact of Regulations on Intermediaries/Agents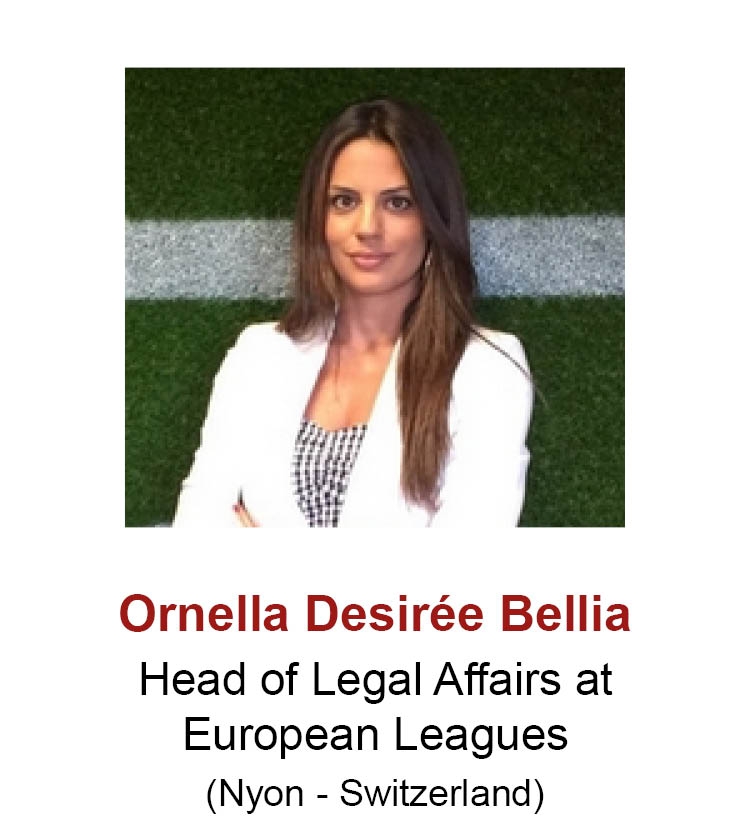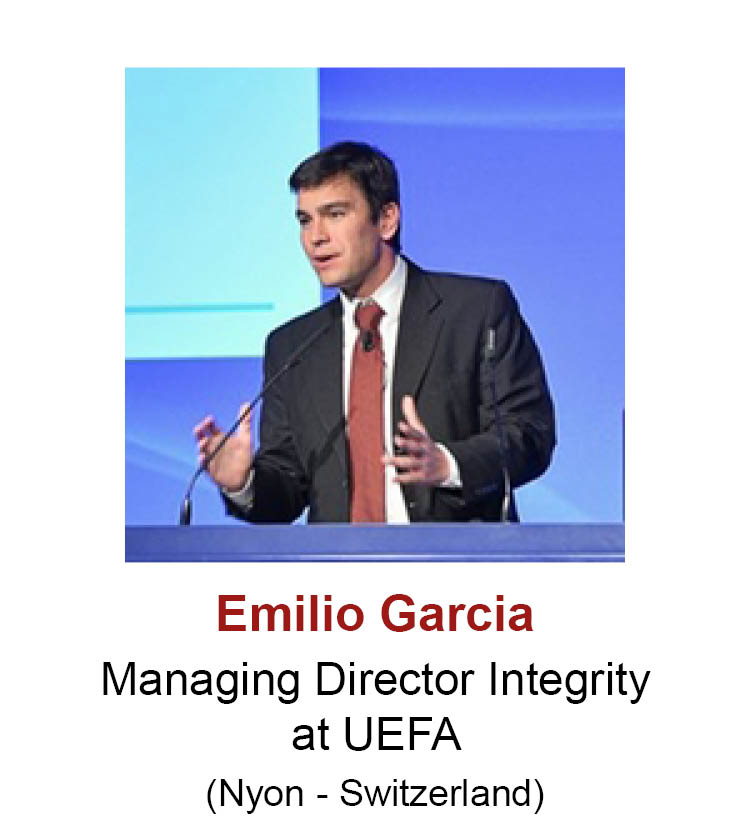 Ornella has great experience in the global football Emilio is a top leader and has extensive knowledge of
industry and has been dealing with all legal issues international legal issues related to football law.
at the European Leagues for many years.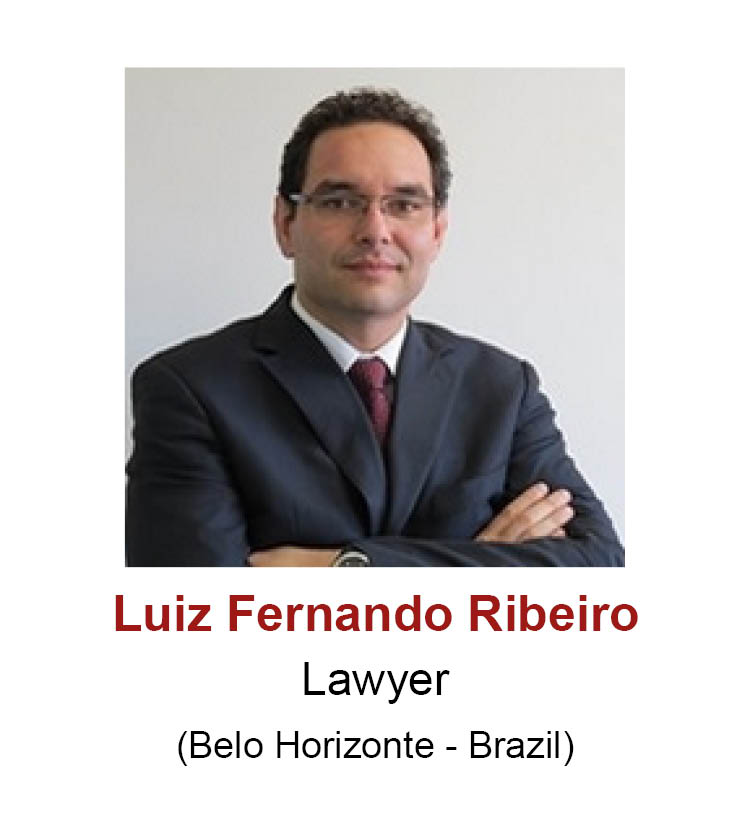 After having worked for at FC Porto for many years, Luiz has gained valuable experience working with many
Daniel is now a leading lawyer for intermediaries football stakeholders, with a specific focus on investors.
and world class players.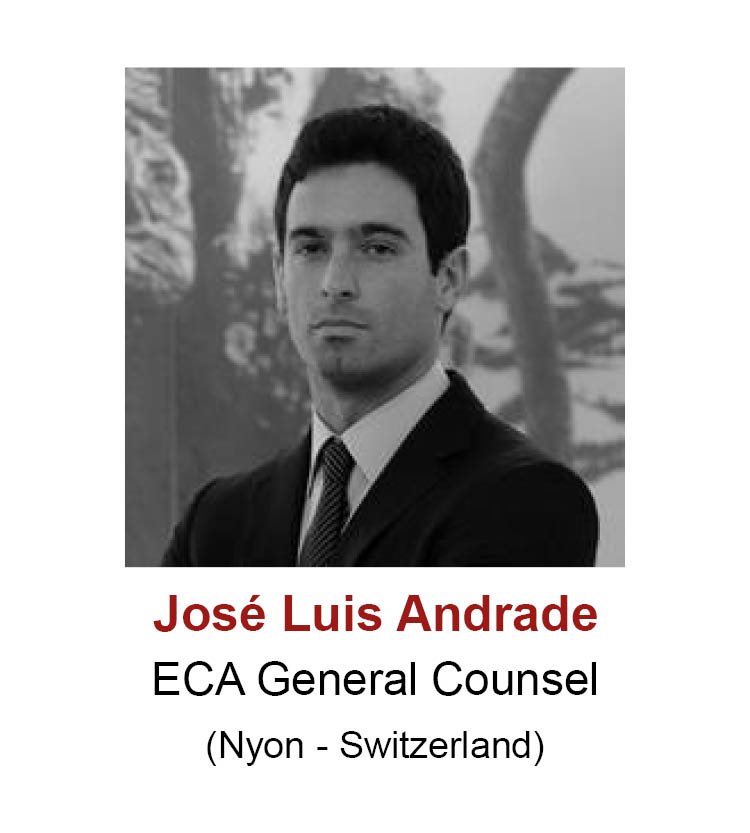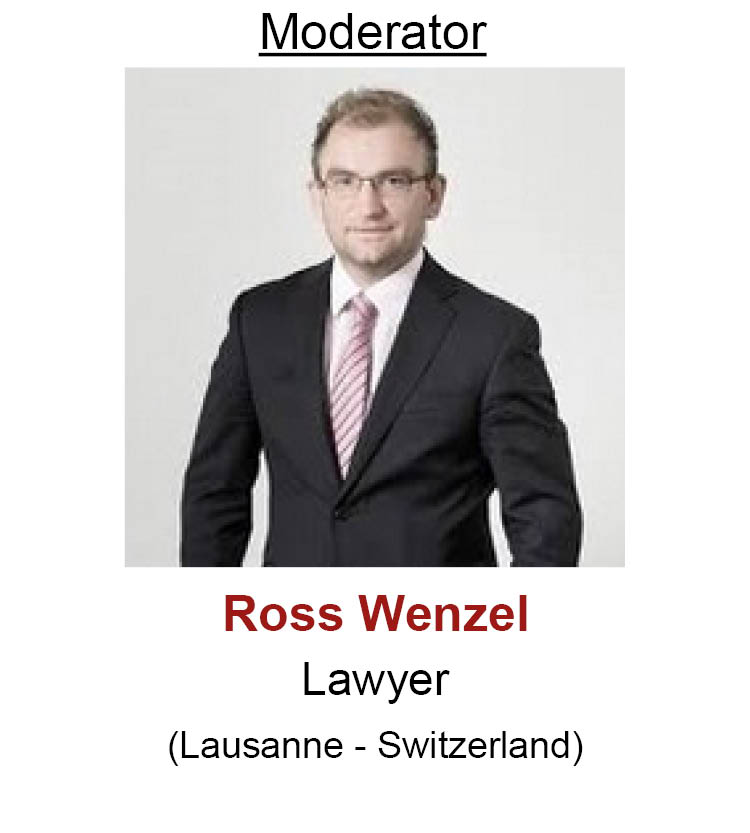 José Luis has a wide experience in football law. Ross is one of the most active advocates before the CAS where
In 2011 he joined FIFA's legal departement where he dealt he has successfully represented WADA, International Federations
with regulatory and contractual disputes involving associations, and National Anti-Doping Organisations and football clubs.
football clubs and agents. Following this he was attorney-at-law
with David Casserly, gaining experience in international arbitration
before various bodies, with a particular focus on football disputes.
José Luis then joined the CAS, where he acted as Counsel in arbitration
proceedings and as Head of the CAS Mediation Department.
José Luis has now joined the ECA administration as General Counsel.
BREAKING CONTRACTS
ROUND-TABLE 4: LEGAL AND REGULATORY FRAMEWORK OF CONTRACT TERMINATION
19 September 2018 // 11:30 - 13:00
"This will be a very topical discussion, coming just after the closure of a transfer window during which several high-profile players have terminated their contracts. Having both CAS arbitrators and a FIFA representative around the table guarantees that this will be an interesting exchange of views."
David Casserly
Among the issues which will be addressed:
Overview of the FIFA Regulations
FIFA and CAS caselaw
Financial consequences and sporting consequences
(Art. 17 and some national rules)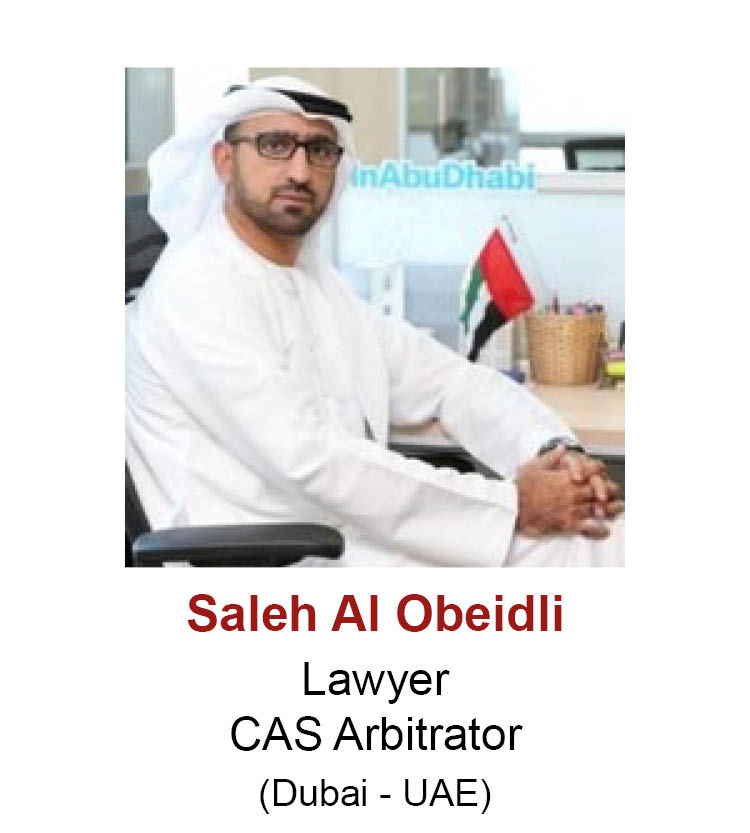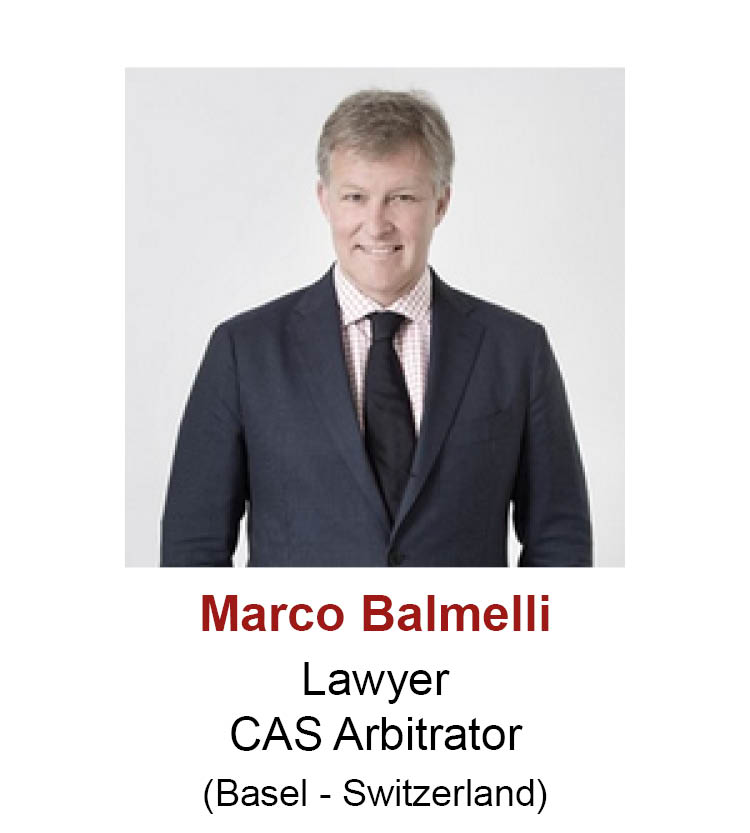 Sports lawyer in Dubai and CAS Arbitrator, Marco is a profound specialist in sports law
Saleh has extensive experience in football law. and highly experienced in football arbitration
as he has been an Arbitrator at the CAS for many years.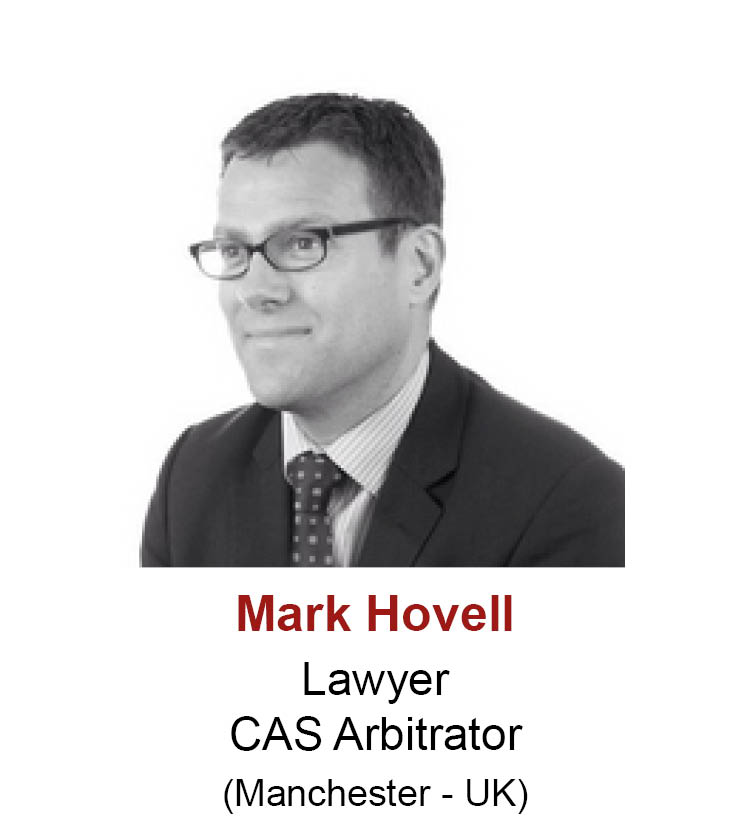 Utilising his experience gained as an Arbitrator Maja has extensive knowledge and experience
at the CAS, Mark has helped a number of clubs in advising in dealing with footballers' contract terminations.
on Article 17 and breach of contract risks. Her presence at the Congress is a great asset!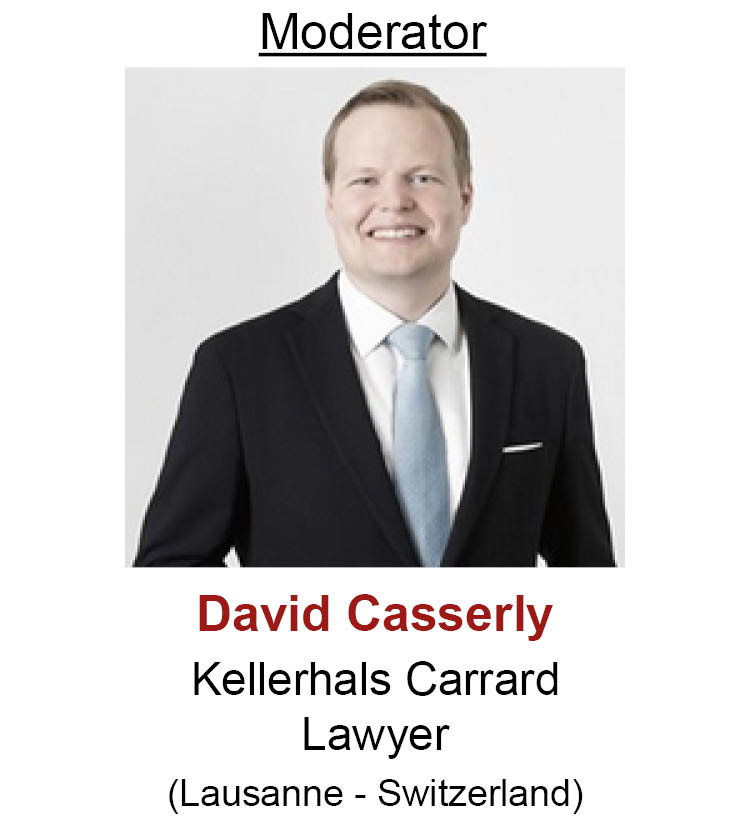 David is a barrister and attorney. He is particularly recognised for his expertise
as an advocate before the CAS and his experience and knowledge of the football industry.
ROUND-TABLE 5: WHEN AND HOW A CONTRACT CAN BE TERMINATED
19 September 2018 // 14:30 - 16:30
"The timing of a breach of a player's contract and its justifications are of crucial importance for all football law experts: join the Congress and insight from leading speakers!"
Jean-Philippe Rochat
Among the issues which will be addressed:
Timing of breach
Justification for breach - perspectives of clubs and player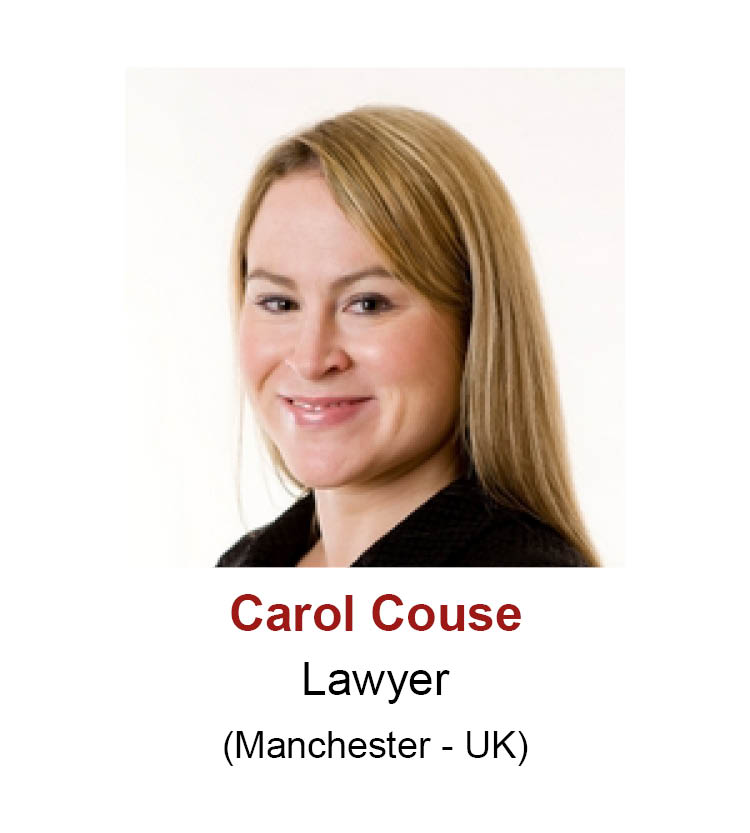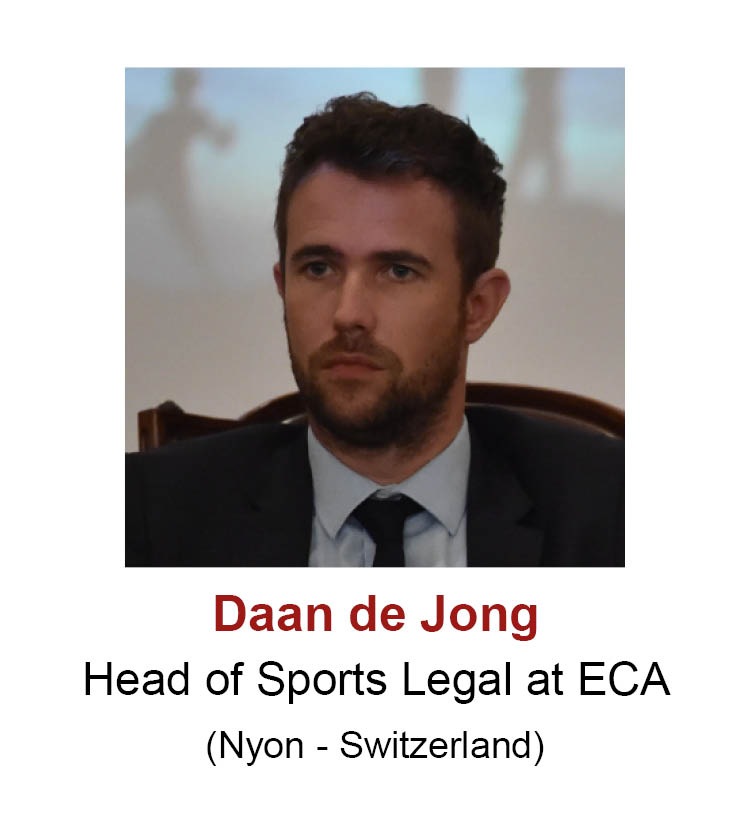 Carol has specialised in sports law with a particular Daan has an exclusive understanding of football law and a
focus on football for over ten years. She advises professional specific expertise of the termination of footballers' contracts as
football leagues,clubs, players, managers and agents on football he works as a Legal Counsel at the European Club Association.
regulatory matters at a domestic and international level He is also a Judge of the FIFA Dispute Resolution Chamber.
(including on all aspects of playertransfers and player contracts).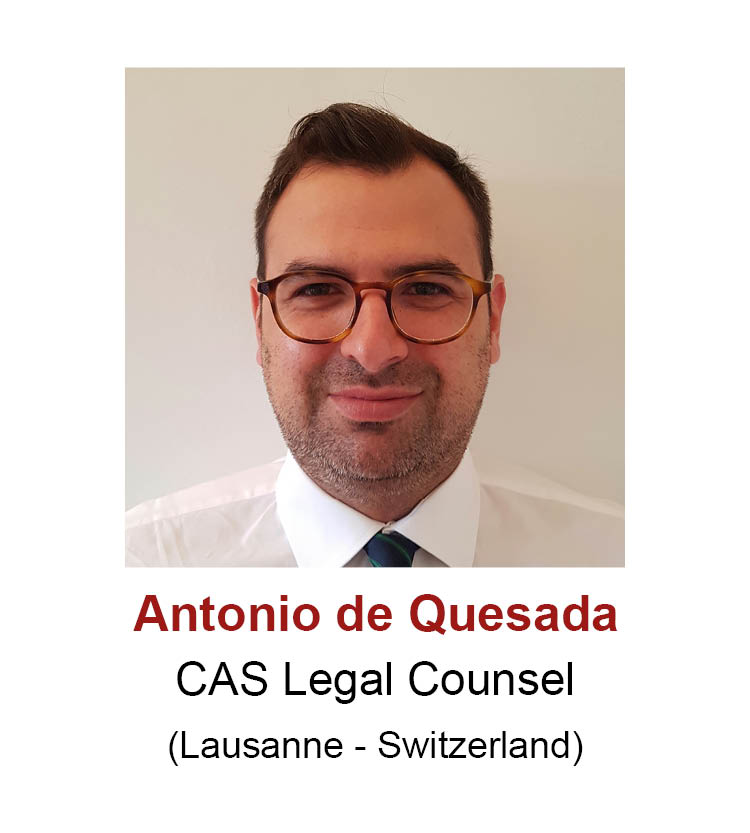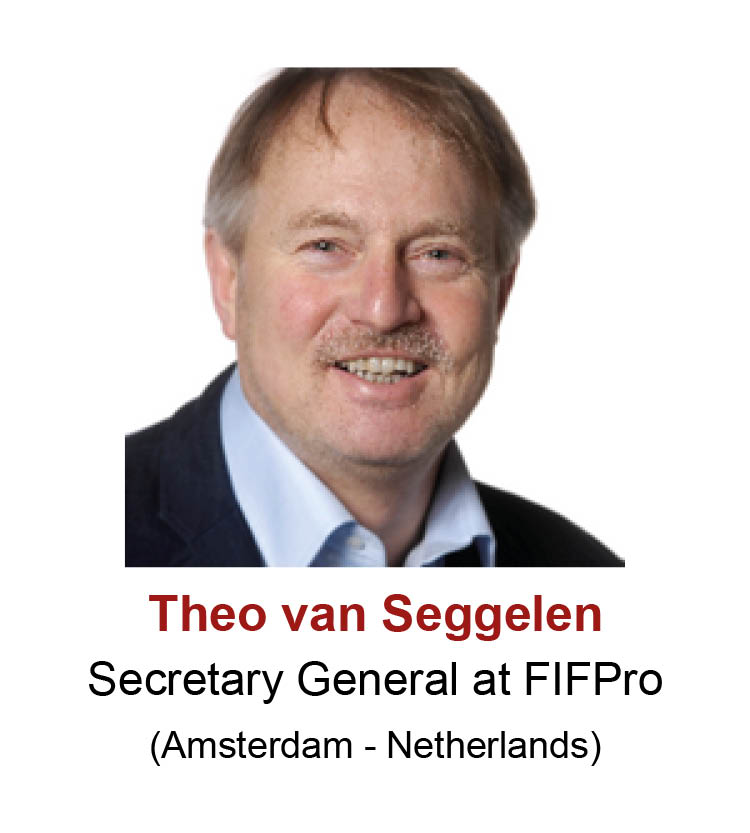 Antonio is Legal Counsel at the Court of Arbitration for Sport (CAS). As the FIFPro Secretary General, Theo knows the football
His knowledge and experience at CAS will provide participants with law landscape very well, especially regarding players' status.
valuable insights and allow numerous exchanges. He has a valuable experience in football law.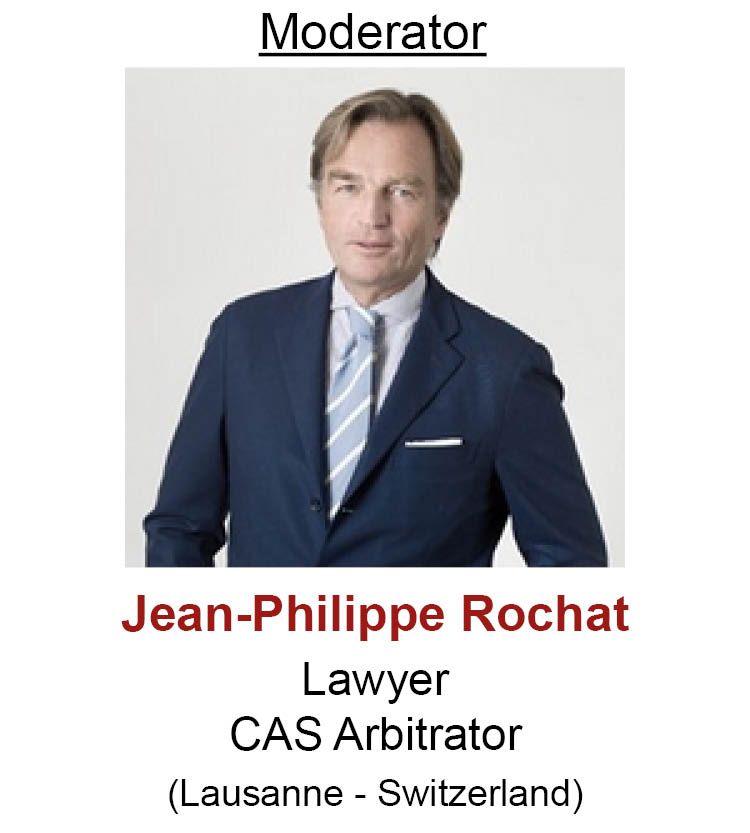 Jean-Philippe is a specialist in Business Law and Sports Law. He is also director and
chairman of several companies in Switzerland and abroad.
ROUND-TABLE 6: TERMINATION CLAUSES
19 September 2018 // 17:00 - 18:30
"Buyout clauses, liquidated damages clauses, penalty clauses: Join the Congress and participate in a high-level round-table with top football law experts!"
Alex McLin
Among the issues which will be addressed:
Buyout clauses – what are they and how to use them? Can they be abusive?
Liquidated damages v. penalty clause. Comparison to buyout clauses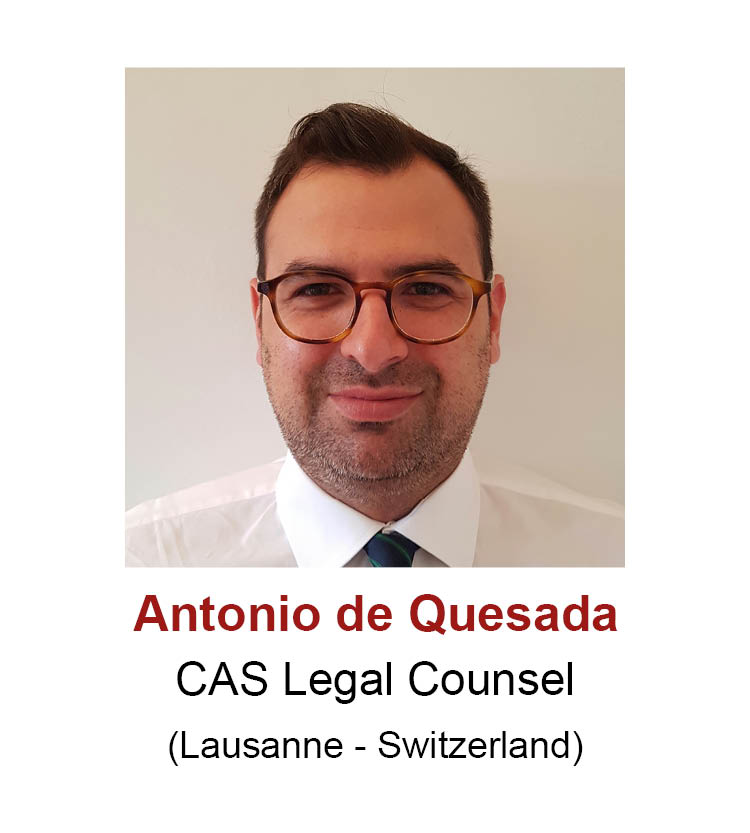 Juan de Dios has a huge experience of advising football clubs, Antonio is a Legal Counsel at the Court of Arbitration for Sport (CAS).
players, agents, federations and leagues worldwide. He was in His knowledge and experience at CAS will provide
charge of depositing the 222 million euro buyout clause written participants with valuable insights and allow numerous
into Neymar Jr's contract. exchanges.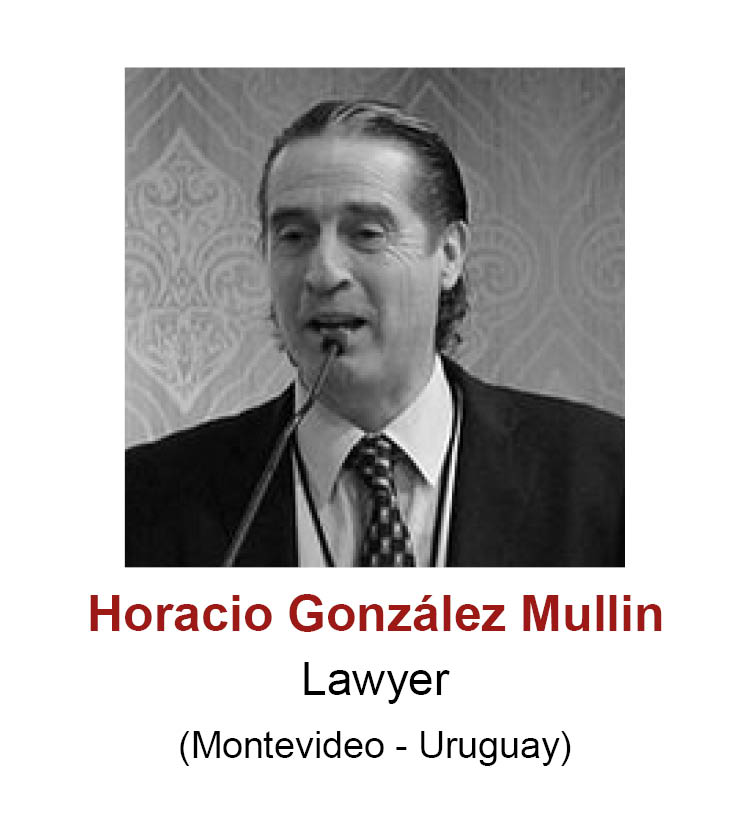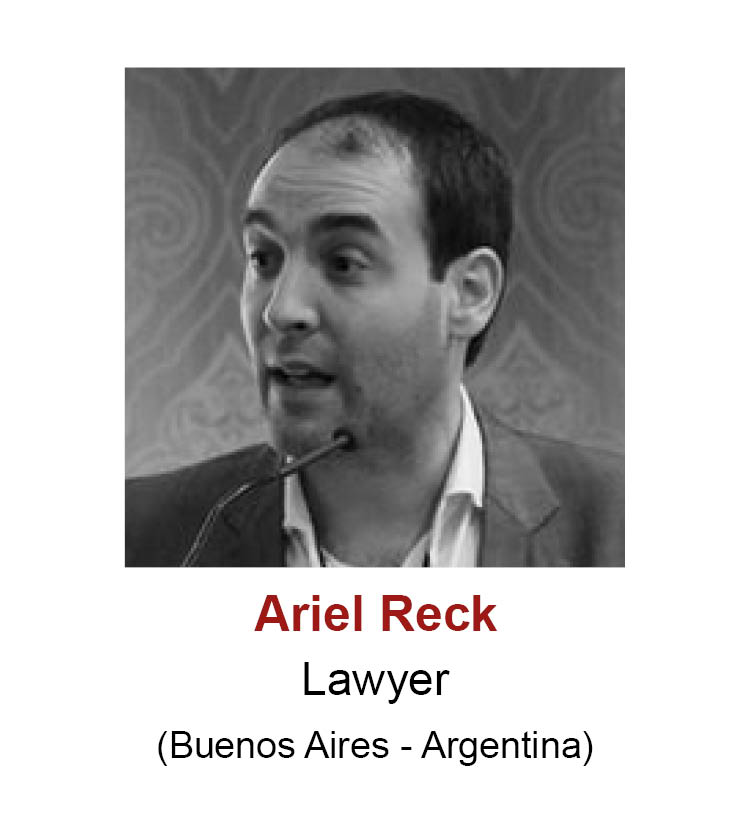 Horacio is an experienced football lawyer based in Uruguay. Ariel is a renowned Argentinean football lawyer and has valuable
He has great expertise regarding Uruguyan and, more widely, experience concerning third party ownership issues, players'
South American football law. transfers and international sports disputes before FIFA and CAS.
Alex holds a variety of roles in international sport. He is part of different sports organizations
at international level and has a wide vision of football law.