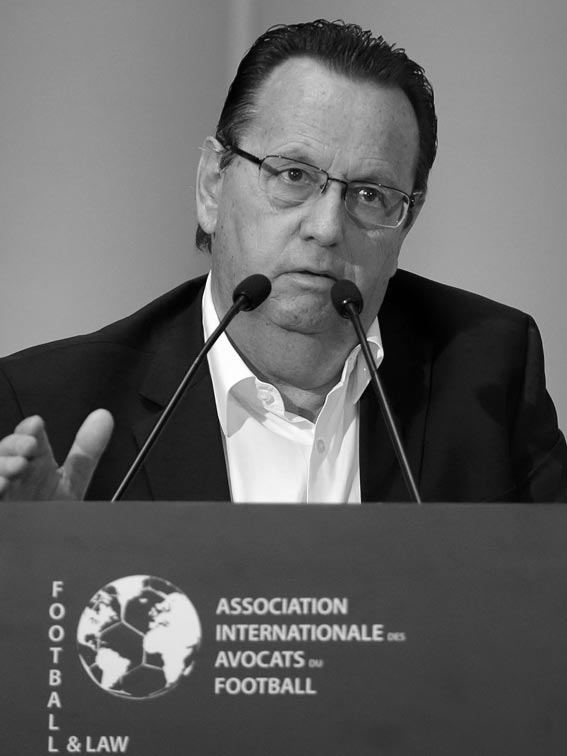 Jean-Jacques Bertrand

Jean-Jacques Bertrand has been a member of the Bar of Paris (France) since 1973 and a member of the Bar of Arizona since 2009. He is the very first French lawyer to have initiated and practiced sports law. Since 1974, he is at the origin of an abundant jurisprudence.
Jean-Jacques is above all the defender of sportsmen and women in all sports disciplines. He has been at the side of several hundred athletes such as Jacques Anquetil, Jean-Marc Bosman, Michel Platini, Eric Cantona, Arsène Wenger, Alain Perrin, Marie Josée Perec, Philippe Candelero, etc.
He is also the lawyer of many associations for the defence of sportsmen and women such as the UNFP (National Union of Professional Footballers), the AGJ (Association of Jockeys) and at the international level of FIFPRO, (world union of professional footballers).
Jean-Jacques is also arbitrator of the CNOSF Arbitration Chamber, member of the Sports Law Commission of the Paris Bar and Former CAS arbitrator (2001-2010).
Since 1991, he is a member of the Board of the American Sports Lawyers Association. He is also co-founder and Vice-President of the AIAF (International Association of Football Lawyers), and co-founder and member of the steering committee of AADS (Association des Avocats en Droit du Sport).