A think tank specialised

in Football Law
AIAF (International Association for Football Lawyers) gathers lawyers from all countries whose point of mutual interest is their professional practice in the field of football and who want to create and develop a professional network in order to exchange views and reflect on football law.
AIAF intends to be a main referent for public and private authorities that regulate football and to actively take part in the development of international and national football regulations.
"AIAF is the first laboratory of ideas' created by lawyers specialized in football law. Analyzing, comparing and putting ideas forward- these are the main motivations which have led us to create this international think tank. Our aim is to share our experience and to work together with all the football stakeholders on the evolution of international football law by suggesting concrete recommendations for the improvement of the system.
Each year, AIAF organizes a Congress which is a place of open debate and which allows all of its members to meet and discuss with the main stakeholders of football in workshops dedicated to a specific topic. This year, our 6th AIAF Congress is dedicated to professional football players contracts.
We are all aware of the existing issues and questions raised by this type of contract. These are not mere contracts of employment. They are part of a complex regulatory system that uses three normative levels: domestic law, national federal regulations and international regulations put in place by FIFA and the confederations. And sometimes, a fourth level if we must take European Law into account.
Negotiating, drafting and terminating a professional player contract, or a coach contract, requires not only knowing these different regulations, but also arbitrating difficult issues when these regulations are contradictory or incompatible.
Not only must all the standards applicable to the termination of a fixed-term employment contract be taken into account, but the consequences of this termination must also be considered in light of those standards and the awards of the Court of Arbitration for Sport (CAS).
Can common law or contract law prevail over labor law? Are certain clauses or regulations incompatible under national law or European Law? Should we impose minimum requirements or provide for a standard contract?

We are at the heart of the profession of specialized lawyers in football law.
Our professional practice allows us to have a very pragmatic approach to issues related to footballers' contracts. This is the experience we want to share with professional football stakeholders in interactive debates.
I am sure that these debates could help to improve the system and I hope they will also benefit students and young practitioners who wish to specialize in football law."
Patricia MOYERSOEN
Lawyer – Paris
Subscribe to

our Newsletter
Subscribe to our free newsletter to receive news and information about the AIAF.
"It is with great pleasure that we welcome our football law colleagues from around the world to Lausanne. We are honoured to host this important event on the shores of Lake Geneva and are looking forward to a lively and interesting exchange of ideas".
David CASSERLY, Partner, Kellerhals Carrard
Kellerhals Carrard is one of the world's leading international sports law firms. Its practice covers all areas of sports law, including disputes and commercial matters.
The firm has unparalleled experience in the resolution of sports disputes and is one of the most active firms appearing before the Court of Arbitration for Sport (CAS), particularly in football and doping-related disputes. The firm is uniquely equipped to act before the CAS, as it combines expertise in the procedural law of the CAS (Swiss law) with experienced advocates who are native speakers of the CAS' official languages (English and French). This is in addition to the firm's comprehensive linguistic capacity (including German, Spanish, Italian, Portuguese, Russian and Mandarin) and its lawyers' licences to practise in numerous jurisdictions.
Kellerhals Carrard also has a unique and unparalleled insight into the administration and business of sport, and provides ongoing advice to some of the world's leading sports organisations, teams and individuals with respect to their commercial programs (hosting, sponsorship, media, merchandising, licensing, image rights etc.), as well as regulatory and governance issues.
In its 2017 and 2018 editions, Who's Who Legal named Kellerhals Carrard as the leading Sports & Entertainment firm in Switzerland.
Kellerhals Carrard Basel – Bern – Lausanne – Lugano – Sion – Zurich
https://www.kellerhals-carrard.ch/en/practice-areas/sports-law/index.php
Programme
6th AIAF Congress – Lausanne 2018
Day 01
> 18 September 2018
David Casserly, Kellerhals Carrard, Lawyer (Lausanne – Switzerland)
Patricia Moyersoen, AIAF President, Layer (Paris – France)
François Carrard, Kellerhals Carrard, Lawyer (Lausanne – Switzerland)
Oscar Tosato, Municipal et directeur des sports et de la cohésion sociale, City of Lausanne
Philippe Leuba, Conseiller d'État, Canton of Vaud
SESSION 01


> Making Footballers' Contracts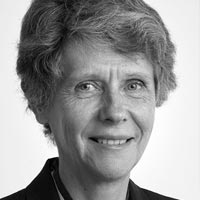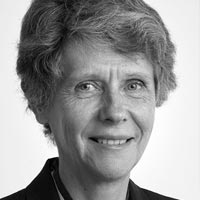 Makings footballers'contracts
Terms of the contracts
• Contract terms – what needs to be in and what should be in
• Restrictions – what's allowed and what should be allowed
• Practical tips – avoiding pitfalls and maximising value
Moderator: Patricia Moyersoen, AIAF President, Lawyer (Paris – France)
Speakers:
Marcos Motta, Lawyer, (Rio de Janeiro – Brazil)
Nuno Santos Rocha, In-house counsel (FC Porto – Portugal)
Natalia Simeone, Lawyer (Buenos Aires – Argentina)
Takuya Yamazaki, Lawyer (Tokyo – Japan)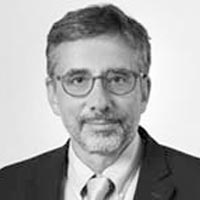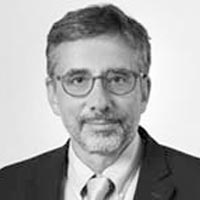 Practical issues
Pre and post contracts
• Promises of contracts and Pre-contracts
• Minors' contracts
• Options for future transfers
Moderator: Jean-Pierre Morand, Lawyer (Lausanne – Switzerland)
Speakers:
Daniel Cravo, Lawyer (Porto Alegre – Brazil)
Patricia Moyersoen, AIAF President, Lawyer (Paris – France)
Lucas Ferrer, Lawyer (Barcelona – Spain)
Denis Koolaard, Lawyer (Arnhem – Netherlands)
Cocktail – Olympic Museum
Day 02
> 19 September 2018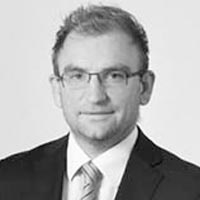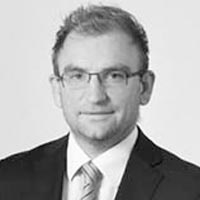 Regulatory framework for
drafting contracts

• What contract terms could/should be considered TPO/TPI
• How is FFP affecting how contracts are drafted
• Impact of Regulations on Intermediaries/Agents
Moderator: Ross Wenzel, Lawyer (Lausanne – Switzerland)
Speakers:
Daniel Lorenz, Intermediary & Lawyer (Porto – Portugal)
Luiz Fernando Ribeiro, Lawyer (Belo Horizonte – Brazil)
Pádraig Smith, Executive Vice President & General Manager, Colorado Rapids (USA)
José Luis Andrade, General Counsel, ECA (Nyon – Switzerland)
SESSION 02


> Breaking Footballers' Contracts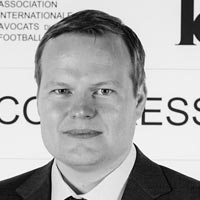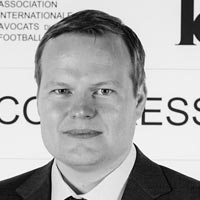 Legal and Regulatory framework
of contract termination
• Overview of the FIFA Regulations
• FIFA and CAS caselaw
• Financial consequences and sporting consequences (Art. 17 and some national rules)
Moderator: David Casserly, Kellerhals Carrard, Lawyer (Lausanne – Switzerland)
Speakers:
Saleh Al Obeidli, Lawyer, CAS Arbitrator (Dubai – UAE)
Marco Balmelli, Lawyer, CAS Arbitrator (Basel – Switzerland)
Mark Hovell, Lawyer, CAS Arbitrator (Manchester – UK)
Maja Kuster Hoffmann, Head of FIFA Players' Status (Zurich – Switzerland)
José Luis Andrade, General Counsel, ECA (Nyon – Switzerland)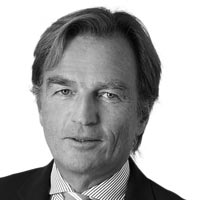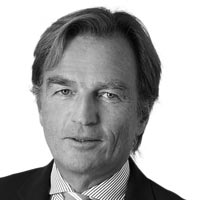 When and how a contract can be terminated
• Timing of breach – when you can and when you should
• Justifications for breach – perspectives of clubs and players
Moderator: Jean-Philippe Rochat, Lawyer, CAS Arbitrator (Lausanne – Switzerland)
Speakers:
Carol Couse, Lawyer (Manchester – UK)
Daan De Jong, Head of Sports Legal, ECA (Nyon – Switzerland)
Antonio De Quesada, Legal Counsel, CAS (Lausanne – Switzerland)
Theo Van Seggelen, Secretary General, FIFPro (Amsterdam – Netherlands)
Emilio Garcia, Chief Legal Officer, FIFA (Zurich – Switzerland)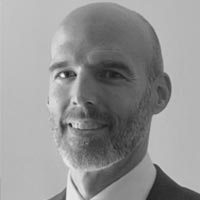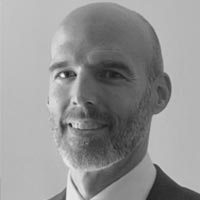 Termination Clauses
• Buyout clauses – what are they and how to use them? Can they be abusive?
• Liquidated damages v. penalty clause. Comparison to buyout clauses
Moderator: Alex McLin, Executive Director, ASA (Swiss Arbitration Association), CAS Arbitrator (Geneva – Switzerland)
Speakers:
Juan De Dios Crespo, Lawyer (Valencia – Spain)
Antonio De Quesada, Legal Counsel, CAS (Lausanne – Switzerland)
Horacio Gonzáles Mullin, Lawyer (Montevideo – Uruguay)
Ariel Reck, Lawyer (Buenos Aires – Argentina)
Intended audience:
AIAF Members, counsels and lawyers, representatives of associations or federations, Clubs' officials, Players' Agents and Sport State Authorities and companies in the "sport business", sport channels representatives, media Specialists.
Venue:
The conference will take place at The Olympic Museum, Lausanne, Switzerland.