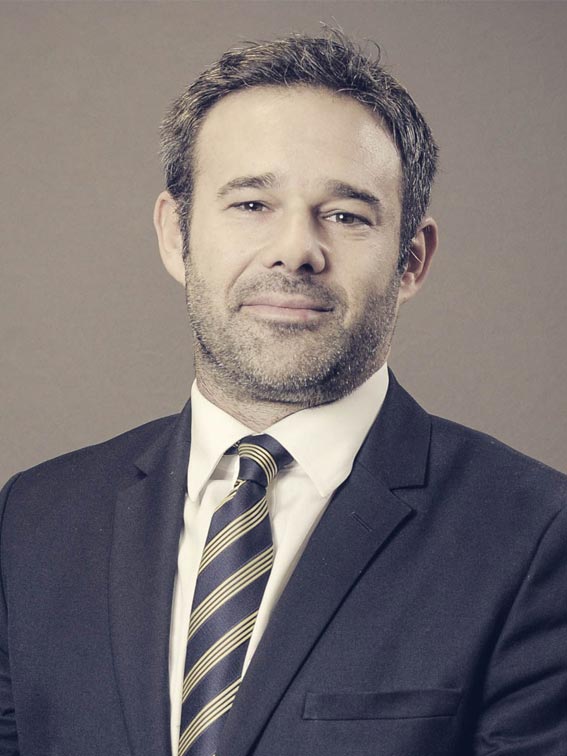 Rodrigo Ortega Sanchez

Rodrigo Ortega Sánchez is a special counsel at Beccar Varela. He joined the firm in 2011.
He advises on sports law, covering all stages, from conception to monitoring and development of sports contracts in general, focusing on the drafting and negotiation of federal rights transfer contracts, among other issues. Rodrigo has extensive experience advising European clubs in the development of subsidiaries or training centres in Argentina, as well as advising football players in international conflicts related to the collection of owed amounts.
He has advised various clients, both local and international, on structuring football investments as well as on matters related to sports sponsorships. His experience also includes advice to private clients in business between Argentina and France.
Rodrigo obtained his Law degree from Universidad de Buenos Aires (2011). He lived in France for more than six years, where he obtained his LLM in French, European and International Business Law (2008) from the University of Paris II (Panthéon-Assas). Back in Argentina, in 2011, he received his Diploma in Sports Law, Administration and Management of Sports Entities from the Universidad Argentina J. F. Kennedy and the Postgraduate School of the Colegio Público de Abogados de la Capital Federal (CPACF).
He is co-founder member of the Board of Directors of the AIAF (International Association of Football Lawyers); coordinator of the Sport Law Commission of the Association of French-Latin American Jurists Andrés Bello; Head of the Sports Arbitration Commission of the Latin American Sports Law Association (ALADDE) and member of the CPACF Sport Law Institute.
Rodrigo authored several articles on sports law published in magazines and specialized publications and co-authored the regulation on sports arbitration of the Latin American Association of Sports Law. He has participated as a lecturer in specialty congresses, both in Argentina and abroad. He is a visiting Professor at the Universitat Pompeu Fabra in Barcelona, Spain, and at the Postgraduate School of the CPACF (Argentina).