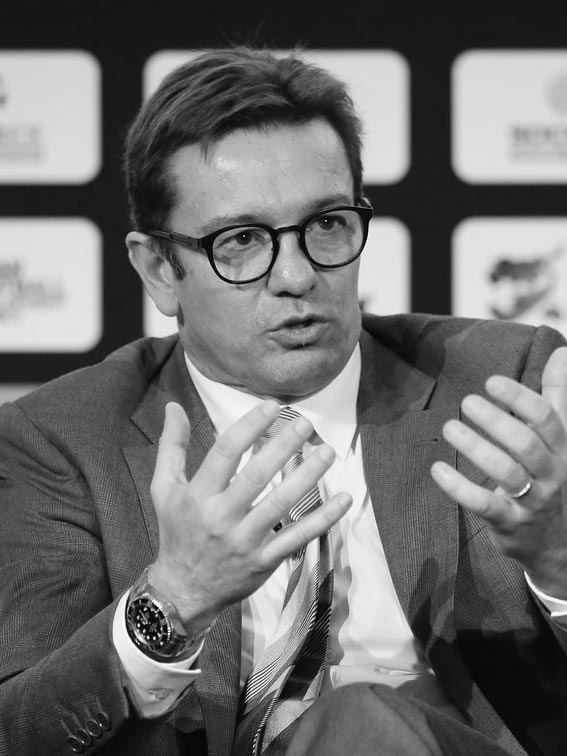 Daniel Cravo Souza

Daniel Cravo is Attorney, enrolled in OAB/RS (Bar Association) with number 34,417, graduated in Law from Universidade Federal do Rio Grande do Sul – UFRGS in 1994. Partner of Cravo, Pastl and Balbuena Associated Attorneys.
He is President of the Special Committee on Legislation and Sports Law of OAB/RS (Brazilian Bar Association – Rio Grande do Sul section) and Lecturer at several seminars and courses related to law and management, including some abroad. He is coordinator of the International Congress on Contemporary Sports Law, 2009, 2011 and 2013 editions and co-coordinator of the Sports Law Core of Escola Superior da Magistratura of AJURIS. Co-president of the Task Group on Sporting Regulations of the International Association for Football Lawyers (AIAF).
Former legal adviser of the Brazilian Tennis Movement (responsible for the change in the command of CBT) and former member of the Regional Council of Sports of the State of Rio Grande do Sul (CRD), he provided services to several Brazilian and foreign clubs, associations, agents and players. Acting frequently before the Sports Courts and Higher Sports Courts, as well as in international cases  before FIFA and the Court of Arbitration for Sport (TAS-CAS).